It feels like it has been forever since I had a Thursday Takeover, and who better to end that dry spell with than Rayna Noire? Rayna is the author of the
Pagan Eyes
series and is here to talk about how she developed the character of Ethan from her series
.
The third book in her series,
Declaration
, is out now. I've got a great excerpt from the third book to share with you, and you can read
my review
for the first book,
Initiation
,
here on Goodreads
.
Initiaion
will be free on
Amazon
from September 11th to 13th, so pick up your copy now! Let's get to know the book and Rayna a bit better before she takes over:
ABOUT THE BOOK:
Declaration
Pagan Eyes
Book Three
Rayna Noire
Genre: YA Paranormal
Publisher: Sleeping Dragon Press
Date of Publication: August 2014
ISBN-13: 978-0692254363 ISBN-10: 0692254366
Number of pages: 241
Cover Artist: Dawne Dominique
Book Description:
Ethan finds himself trapped between the world he knows and the world that could be. A sadistic bully, an unsympathetic principal, and an unreachable love interest make high school difficult for Ethan. He feels like he's living a lie, trying to blend in at school in an effort to keep his head attached to his body.
The support his Wiccan family provides is negated by fear of not being the son his father wants. An impromptu trip into the future saves him from an enraged bully while instilling doubts about where he really belongs. Somehow, he has to find a way to survive in his own world tossing aside his mask and doubts.
Ethan hid in a dark doorway, panting, while he considered his options. No way Caulb and his felons in training would give up once they figured out he outsmarted them. Shouts echoing in the cavernous hallway alerted him. Danger was closer than he'd thought. Great. Weren't schools supposed to be crawling with staff members looking out for the welfare of the students? Yeah, right. Too bad, he'd left his cell phone in Leah's car. Not that it would have done him much good since the school used a dampener to keep students from texting in class.
If high schools were a theme park, then tenth grade was the roller coaster. It started uneventfully. The most stressful part had been fending off all the helpful staff members, who wanted to redirect him to the middle school, assuming, since he was shorter than a good portion of the girls, he wasn't old enough for high school.
The voices veered off to the left, down the science corridor. A window of opportunity opened up. Ethan shot up the hallway to the gym, where the wrestling team practiced earlier. His father had nagged him to try out for the wrestling team. Even the coach asked him to give it a go, because they needed someone in his weight class. Most of his matches would forfeit due to not having anyone in his class or he'd end up wrestling a girl, the coach said. No thanks. He already had enough things to be teased about.
The dimly lit hallway stretched as if it were endless. Maybe this was a dream and he'd wake up soon. Caulb's voice filtered down the hallway. His bass timber was menacing enough without the eerie quality of it bouncing off the metal lockers and taking on an almost mechanical quality. Caulb was a deadly droid, on the mission of annihilating anyone who didn't conform to his standards. Unfortunately, no tip sheet existed to specify what his standards were. All Ethan knew was, he didn't meet them.
The gym doors came into view. Sanctuary. He swung the door open with a gasp, unsure what he was going to say. All he had to do was stick close to the coach. Maybe he could say he needed to use the phone to call home. His eyes darted around the empty gym. Where was everyone? An image of the wrestlers in their spandex suits came to mind. They were dressed in their team apparel when he'd seen them earlier, which meant they were probably at an away meet, and why no one was in the gym. The lights illuminated the wooden floor and abandoned mats.
He took a few steps into the gym, stopped, and turned slowly, seeing no sign of following bullies, or an almost friend who stabbed him in the back. His lips pulled down into a frown, remembering the different expectations he'd had for the night, much different.
ABOUT THE AUTHOR: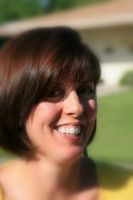 Rayna Noire is an author and a historian. The desire to uncover the truth behind the original fear of witches led her to the surprising discovery that people believed in magick in some form up to 150 years ago. A world that believed the impossible could happen and often did must have been amazing. With this in mind, Ms. Noire taps into this dimension, shapes it into stories about Pagan families who really aren't that different from most people. They do go on the occasional time travel adventures and magick happens.
Find her online:
Website
Facebook
Twitter
Amazon Author Page
Take it away, Rayna!
The Character Factory by Rayna Noire

Sometimes people ask me where I get my characters. I suspect most think I base them on people I know or even my own family. Not true, many of my family members do read my books and would give me hard time if I did that, especially if they didn't like the portrayal.
There are iconic figures such as the tortured hero, the myopic starlet, but I don't do the classic characters since I'm not creating classic plot lines. Writers often board the popular character train. It could be a billionaire who likes to tie girls up or a vampire. In the end, that's only a trait, not a character.
Often authors resort to using their own personality traits or phobias to create a character. It's taking what a person knows on a deep level. Okay, all that said, why did I pick a gay male who loves old school musicals? That's pretty far from who I am.
I didn't pick him or intend to write his story since he was a secondary character, the little brother. Ethan added a comic element to previous tales. I shaped him through the first two books. Enjoyed his give and take with his sisters. Allowed him to assert himself in a colorful family dominated by strong personalities. Then one day, he demanded his own book. Yes, this really happened, in my head, but it did happen.
Very politely, I explained I didn't do LGBT YA books. Didn't know anyone who did. He pointed out it wasn't an issue book, but a continuation of the Carpenter family saga. And so it was. The hardest part of writing Ethan was the time travel element, not the character. Ethan had already taken residence in my psyche with the first book, Pagan Eyes: Initiation.
To answer the inquiry where the characters come from, I think they always existed within the writers. At different times, one will step forward and make himself or herself known. Then, it's time for his or her story to unfold.
a Rafflecopter giveaway