"What happens when you cross Cinderella with Saw? You get a bloody brilliant book!"
The release of Charming, the new young adult thriller by Krystal Wade, is a few short months away, and the folks over at Barclay Publicity are preparing for the release with a few fun publicity activities for you to take part in! I'm thrilled to be part of this since I adore all things Krystal Wade. You can join in on the fun too!
What do we have planned?
A live Author/Reader chat tomorrow August 7th with Krystal Wade and Randi Cooley Wilson. You can watch it here on Google+.
A Charming Live #ReadOn event on August 16th. Sign up to watch it on Google+ here.
A Charming First Chapter Tour the week of September 15th! Yours truly will be hosting the first chapter on my blog Tuesday September 16th for Teaser Tuesdays!
A Wickedly Charming Release Day Party on Facebook October 6th, celebrating the release of both Charming by Krystal Wade and Wicked (Daath Chronicles #2) by Eliza Tilton. You can find the event here on Facebook, or sign up to host an hour or donate prizes by filling out this form.
And a Charming Release Blitz tour from October 6th through the 13th! Sign up for the release tour or to receive an ARC by filling out this form.
We had a lot of fun promoting Shattered Secrets, and I know Charming is going to be just as much fun and just as thrilling! Jump in where you can and help spread the word about this amazing release from Krystal Wade!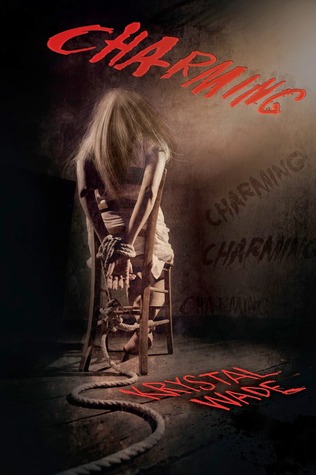 They say what doesn't kill you makes you stronger, and that's great . . . as long as you don't die.
Sixteen-year-old Haley Tremaine had it all: top-notch school, fantastic family, and a bright future, but all of that changed when an accident tore her family apart. Now, an alcoholic father, a bitter younger sister, and a cold headstone bearing her mother's name are all she has left.
Chris Charming has it all: a powerful CEO for a father, a prestigious school, and a fortune at his fingertips, but none of that matters when he lands a reputation as a troublemaker. Struggling to follow in his father's footsteps, he reaches out to the one person he believes truly sees him, the one person he wants: Haley.
Little do they know someone's determined to bring the two together, even if it means murder.